The Springfield Motorcycle Show is a high-end, top shelf motorcycle event that brings together a great combination of bike builders, manufacturers and retailers in a rocking atmosphere that delivers fun and enjoyment for the whole family! This two day mega event is the ultimate one-stop shopping experience for motorcycle enthusiasts.
Our retail show is filled with the new bikes of the season, all of your favorite used models as well as the latest motorcycle parts for all the popular brands and of course a ton of cool bike accessories. In addition you can find all the best riding gear and apparel in a vast assortment of colors and sizes.

In addition to all of the amazing shopping opportunities for bikes and motorcycle gear,
the show is packed with fun features and events.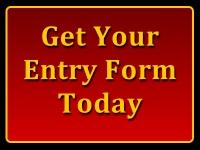 We thank the Haymond Law Firm for being the sponsor of our most well known competition.
The entry form for the motorcycle competition is now available. It is time to get that sent in, so you can participate in our well known bike show. Do you have what it takes to win? This highly anticipated event draws bike enthusiasts from all over. Participants enter for cash prizes and the honor and bragging rights associated with winning the Northeast's Top All-Brand motorcycle event! Get the form and send it in today.
As we get closer to the show date, will post more info on our 2016 motorcycle show.
Like to know what you can expect when attending one of our shows?
No problem, take a look at this great video from 7 Hawks Media
You can also view content from last year's show below
_________________________________________________________________
All of the information below is from the 2015 Springfield Motorcycle Show
_________________________________________________________________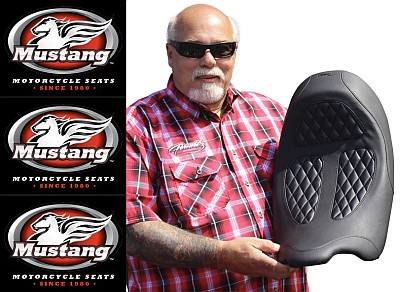 Mustang Seats will have a very special guest at their booth this year. None other than Dave Perewitz! Dave is internationally known for his top shelf custom bikes and fantastic paint jobs.
Dave and Mustang Seats have been working closely together to develop the all new Perewitz Signature Seat Series. These amazing seats designed by the master of custom choppers, Dave Perewitz and manufactured by Mustang Seats offer the ultimate in motorcycle style. Be sure to stop by the Mustang booth an meet Dave in person. This superstar guest first appeared at the Springfield Motorcycle Show back in 2010 and we are very excited to have the Chopper Master and King of Flames back at the show. Come meet Dave Perewitz in person and check out all of the newly designed seats that are being produced by Mustang Seats!
This year we are thrilled to feature one of the Northeast's premiere air brush artist's, Joe Ventura of Joe V Designs.
Joe is an airbrush artist extraordinaire. We have seen this incredible talent develop over the years. In addition to his own impressive skill, he has also put together a top notch team of experts. Together, they offer the highest quality paint work around. At Joe V Designs, transforming something ordinary into a sensational work of art is all part of a days work.
Joe V Designs has over 3,000 awards for excellence in painting and Joe is one of only 7 certified Bauer Hockey painters in the world!
Joe's expertise has earned him the special privilege of being Indian Motorcycle's custom painter. You can see Joe at the Indian Motorcycle Booth. While there you can find out more about Indian Motorcycles and check out Joe's latest work.
In addition to meeting Joe Ventura of Joe V Designs, you will also want to be on the look-out for All-New 2015 Polaris Slingshot. That's right, the Slingshot will be on display at the show! This is one futuristic ride that is packed with power and road hugging fun.
Come down at the begining of the show to be the first to check out the Polaris Slingshot. This one is sure to draw big attention from the crowd.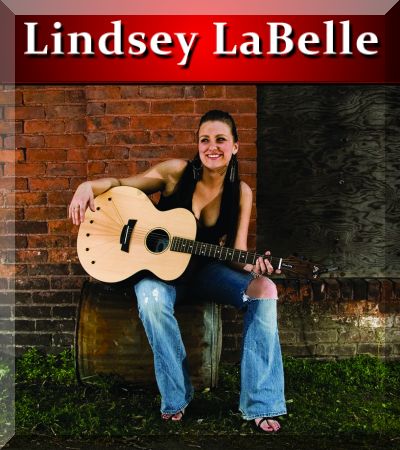 Listen to Live Music all Weekend
We are excited to have Lindsey LaBelle with us at the motorcycle show!
Back in 2012, Lindsey put on an incredible show! Everyone was blown away by her talent and the crowds instantly fell in love with Lindsey. This young artist had just introduced her debut album which was released on Stillwork Records, a division of Altered Industry Entertainment.
Her album was named after her highly anticipated recording, "Who's Drinking with Me Tonight?" Once you hear Lindsey LaBelle sing, you'll realize why we are so excited to have her with us at the show.
Lindsey is a local artist who has developed a very loyal following of fans and cnce you hear Lindsey LaBelle live at the Springfield Motorcycle Show, you'll become a fan too!
Be sure to visit Lindsey's website: http://lindseylabelle.com and check out the Lindsey LaBelle fan page on Facebook to stay current with Lindsey and the band.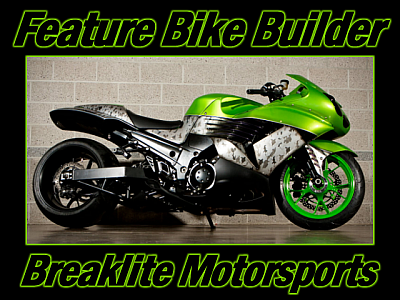 Each year we like to feature an amazing bike builder and showcase their incredible talent. This year we decided to focus on the sport bike division and the name that quickly hit the top of our pick list was Breaklite Motorsports. They have been with the show wow-ing fans for years. Previously they took part in our Best of the Best Competion and this year we are proud to have them with us as a Feature Builder.
If you love motorcycles that are optimized for speed and style, than the Breaklite Motorsports exhibit should be one of your first stops at this year's show. These guys can do it all from chrome plating and powder coating to L.E.D. and fat tire Kits. Their skill is what has driven the Breaklite's name into so many national motorcycle magazines, but you don't have to read about them, come down to the show and meet the guys from Breaklite Motorsports in person.
The Haymond Girls are coming to the Springfield Motorcycle Show.
The girls have developed a huge following of fans. You'll find them at area bike rallies, shows and charity events representing the Haymond Law Firm and spreading the word about the joy of riding and being a part of the motorcycle community.
Ask them and they will tell you they love their job. So, be sure to stop by the Haymond Law Firm booth to meet the Haymond Girls and catch them during this year's Motorcycle Fashion Show!
Show Attendee Competitions
New Competition!
If you have an incredible biker beard, this one's for you and all you have to do is show up on Sunday and enter.
The Big Bad Biker-Beard Competition, will be hosted by Rock 102's very own Steve Nagle along with his lovely 'Haymond Girl' assistants.
This all new event is sure to be another fun time over at the Main Stage. Steve and the girls will ask for public opinion in judging the Best Beards in Three Categories: Best overall, Dressed-out and Most absorbent. Yes, you heard that right - most absorbent!
Contestant sign-up is free and can be done at the Rock 102 Road Crews display before the competition starts. Go ahead, squeeze out a few more face follicles and we'll see most of your mug on Sunday!
Steve Nagle is best known as "The News Douche" from the wildly popular Bax and O'Brien show on Rock 102 in Springfield, MA. In addition to his gig at Rock 102, Steve has an amazing DJ service and is a fantastic MC. Since 2001, Steve has been entertaining crowds with music and comedy throughout Western Masssachusetts and Connecticut. Be sure to like him on Facebook.
https://www.facebook.com/SteveNagleDJ

That's right you can be a part of the show! Leslie of Lazer 99.3 will be your MC for this wild event that is always a big crowd pleaser. It's time to show off your ink. This year, the competition is sponsored by City Limits. Be sure to stop by their booth and check out all of their merchandise. They carry name brand apparel, tobacco products, artwork, tattoo products, incense, jewelry, fine art, posters, and so much more!
So if you have a tattoo, we want you to show us your ink! Who knows you may become this year's winner of our Tattoo Competition.
The Springfield Motorcycle Show is proud to announce that the Wood Museum of Springfield History will be participating this year. The Museum is home to the Indian Motocycle Collection, one of the most comprehensive exhibits of bikes, historical documents, and memorabilia in existence.

The Indian Motorcycle Manufacturing Company was a motorcycle manufacturer in Springfield, Massachusetts. Indian is America's oldest motorcycle brand and was once the largest manufacturer of motorcycles in the world!

Visit their booth to see historic bikes, browse their vintage-style merchandise, and learn more about Indian's proud history in Springfield.


The Undercover .38 Special Bike!
Check out this beauty of a motorcycle from OCC! Charter Arms will have this awesome Orange County Chopper original on display at their booth this weekend. This amazing ride is loaded to the max with every detail you could think of and then some. Made special for Charter Arms, this custom ride is decked out with lots of revolver and ammo details.
Charter Arms makes high quality revolvers. These revolvers were conceived by American engineers who sought to achieve a new and distinctive approach to handgun design, without disturbing fine gun traditions. They are 100% American Made in Shelton, CT and have a lifetime warranty.
Why should you consider a Charter Arms revolver? Listen to this
To find out more about Charter's full line of fine american firearms be sure to stop by their booth at the show.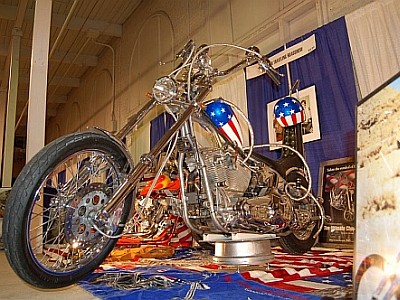 A crowd favorite for the movie buffs is the Easy Rider Traveling Road Show. In this special display, you can see a real Captain America and Billy bike. These two classics styles of old school motorcycles were made famous during the cult classic film, Easy Rider. Come see the bikes along with a huge collection of movie memorabilia.
These are just a few of the highlights from last year's show.
Mark your calendar for January 16-17, 2016 at the Eastern States Exposition, 1305 Memorial Avenue, West Springfield. You know the place, it's the Home of the "Big E" It is going to be a great weekend filled with fun and excitement. See you there!