The Springfield Motorcycle Show is a high-end, top shelf motorcycle event that brings together a great combination of bike builders, manufacturers and retailers in a rocking atmosphere that delivers fun and enjoyment for the whole family! This two day mega event is the ultimate one-stop shopping experience for motorcycle enthusiasts.

| | |
| --- | --- |
| | Massachusetts has had a change in their Turnpike Toll system. Please be sure to learn about these changes before traveling to the show. All of the info on these changes can be found at the Mass DOT website. |

Get this year's contract today and reserve your space in the show.
While we are working on this year's event, feel free to check out content from last year's show.
_________________________________________________________________
All of the information below is from the 2016 Springfield Motorcycle Show
_________________________________________________________________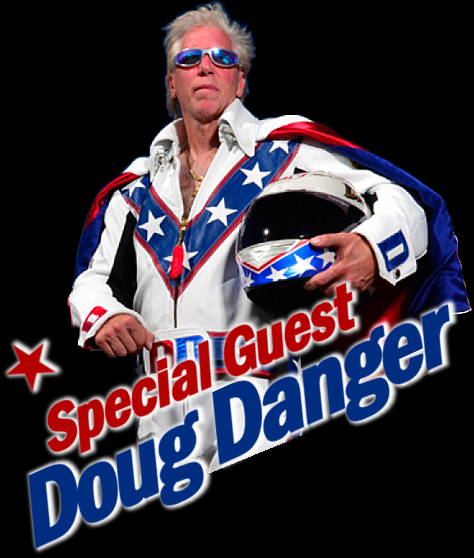 This year we have a very special guest. The incredible Doug Danger will be appearing at the 2016 Springfield Motorcycle Show!
Come meet this daredevil extraordinaire and new World Record Holder. This is the man that broke Evel Knievel's Record! That's right, the one and only Doug Danger will be our special guest at this year's show.
Doug set a New World Record this year by besting none other than America's most Legendary Daredevil, Evel Knievel. He did so by jumping 22 cars.
We thank the Haymond Law Firm for being the sponsor of our most well known competition. Since the show first opened, the SMS Bike Competition has been our most popular event. Builders from all over seek the honor of winning 1st place at the Springfield Motorcycle Show. With 17 catagories and 5 Special Recognition Awards, along with great prize money, there is plenty of reasons to enter.
This highly anticipated event draws bike enthusiasts from all over. Participants enter for cash prizes, striking trophies and the honor and bragging rights associated with winning the Northeast's Top All-Brand motorcycle event!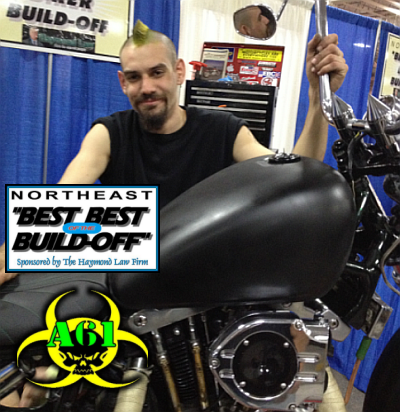 Congratulations to James Perry of Area 61 Cycles.
We had a fantastic battle this year and your votes selected James as this year's "Best of the Best."
Find out more about James "the Kid" Perry and Area 61 Cycles.
Biker Poet, K. Peddlar Bridges presented his recently released book "Laconia Motorcycle Week 1916 – The Beginning" He also discussed the well documented history of the annual gathering of bikers in Laconia as well as told stories of his personal experiences throughout the years. Attendees enjoyed listening to and spending time with the Roadpoet.
Peddlar really enjoyed the event and even wrote an original piece of work written in thanks to Doug Sousa of the Springfield Motorcycle Show
Take a moment and reflect upon his words: There's nothing like being a vendor
at a motorcycle show!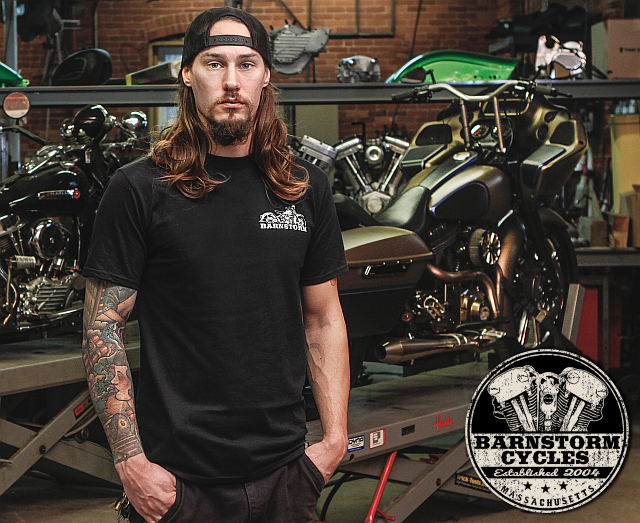 Jake Cutler is an up and coming builder with exceptional talent. He owns Barnstorm Cycles in Spencer, Mass.
You may have seen Jake at our shows in the past. The one thing that we have noticed over the years is he just keeps getting better and better.
Which gets you thinking... What's next? Everywhere Jake goes, he is drawing major attention and high praise for his custom builds. This is one guy to watch and that is why we have made him this year's Featured Builder!
You can find some Jake's handywork in the pages of the upcoming February issue of Baggers Magazine, but why wait when you can see so much more right on the show floor!
The halls will be rocking with original tunes from this four member classic rock band. That's right, we are talking about non other than Shovelhead! Come and hear them play on Main Stage throughout the show. Dave O'Hagan and Mark Sadler on guitar, Jim Lawson on bass and AJ at the drums. We know you love these guys and we are looking forward to having them with us at this year's show.
Shovelhead loves to perform and knows how to entertain the big motorcycle crowds. These guys live for Hard Drivin Rock & Roll and their shows are legendary, so you are in for an intense performance. It's going to be an incredible rock music event.


We are delighted to have John Guillemette back with us at the motorcycle show as our Featured Artist!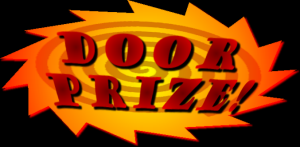 John's work is well known throughout the motorcycle industry. He has received much acclaim for his classic motorcycle and chopper themed oil paintings. This talented motorcycle lifestyle artist has an amazing aptitude for capturing moments in time on canvas.
John's paintings are so realistic, it is amazing the level of detail he can bring out in his work. His art has been featured in numerous motorcycle magazines and can be seen at the Legend's Gallery in Sturgis, South Dakota. Come down to the show, meet John in person and see his latest work.
That's right, you heard it here first! The Haymond Law Firm will unveil it's new custom built motorcycle on Saturday at the show!
See this 'first-seen-in-public' machine built by Fat City Customs for the industries foremost legal representative Haymond Law.
Fat City Customs was established in 1992 by Connecticut's Johnny Moore. With it's strong, continuous growth throughout its history, Fat City Customs build ground-up motorcycles as well as providing custom fabrication, general makeovers, complete rebuilds, and killer custom painting. Johnny's wide network of friends, influencing his custom builds, are the likes of master builder Dave Perowitz, Eddie Trotta of Thunder Cycles, and the legendary Indian Larry. Excitement awaits, so don't miss out on the big reveal!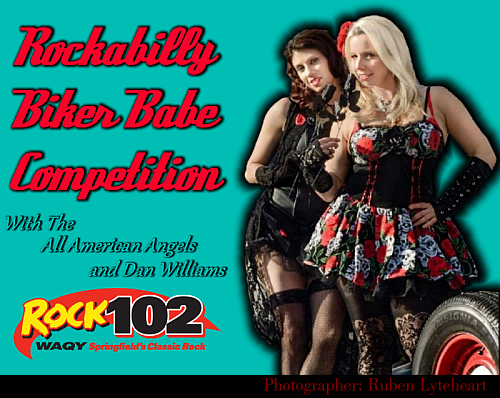 Ladies, take a step back in time and take part in our new "Rockabilly Biker Babe" Competition presented by the All American Angels and Rock 102.
Sunday is the day to go Retro. Here's your chance to get all dolled up and have some fun while at the motorcycle show. Put on your favorite 'Rockabilly' look and head down to the show in 50's style.
Best of all, you don't have to go it alone, the women of the All American Angels are here to help. Stop by their booth and take part in a 'Rockabilly' makeup session!
This fun filled event is being done for a great cause, so be sure to help out The All American Angels as they raise donations that will be given to a veterans in need organization.
The 'Angels' will be signing up competitors at their booth on both Saturday and Sunday, so be sure to stop by and get all the details about the competition.
On Sunday, the 'Angels' will help prepare competitors with their 'Rockabilly' look before the competition. Rock 102's Dan Williams will be MC for the competition which takes place at 1PM on Sunday. It will be an afternoon filled with fun and it's just one of the many things going on that day.

A crowd favorite for the movie buffs is the Easy Rider Traveling Road Show. In this special display, you can see a real Captain America and Billy bike. These two classics styles of old school motorcycles were made famous during the cult classic film, Easy Rider. Come see the bikes along with a huge collection of movie memorabilia.
Another fun event taking place at the show is the Tattoo Competition.
That's right you can be a part of the show! Leslie of Lazer 99.3 will be your MC for this wild event that is always a big crowd pleaser.
It's time to show off your ink. Don't be shy, give it a try.
You could win big. Tommy's Supplies of Somers, CT is offering up a $100gift certificate to City Limits!
There are so many types from traditional tattoos to tribal tattoos and all the various ones in between, so whether you have an asian inspired dragon tattoo or a portrait tat with a special story, we want to see it.
Get in the competition and show us your ink! Who knows you may become this year's winner!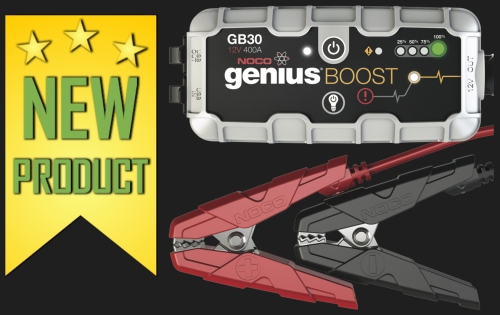 A new product called Genius Boost will be showcased by Midstate Battery. Stop by their booth, meet the guys and hear more about one of the industry's leading jump-starting systems from NOCO. In addition be sure to check out all of the latest motorcycle battery technologies offered by Midstate Battery.
Special Offer: FREE shipping on all orders placed at the show!
Midstate Battery is one of New England's leading battery specialists. Their slogan "Batteries for Everything" isn't just a saying; it's a guarantee. With over 25,000 batteries and battery related accessories, you can bet that Midstate has the right product for your motorcycle, car, ATV and other applications.
Whether you are looking for a compact, yet powerful, jump starter, a battery tender for seasonal storage, or a specialty battery for a classic bike, they've got you covered. Midstate specializes in American Made products and offers a variety of services and technical support, so be sure to seek them out while you are shopping at the show.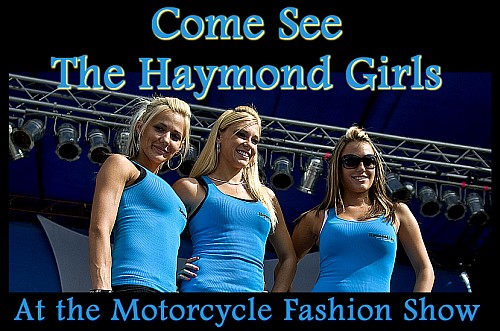 The Haymond Girls are coming to the Springfield Motorcycle Show.
The girls have developed a huge following of fans. You'll find them at area bike rallies, shows and charity events representing the Haymond Law Firm and spreading the word about the joy of riding and being a part of the motorcycle community.
Ask them and they will tell you they love their job. So, be sure to stop by the Haymond Law Firm booth to meet the Haymond Girls and catch them during this year's Motorcycle Fashion Show!
These are just a few of the highlights of what you can expect to see at this year's show.
Mark your calendar for January 21-22, 2017 at the Eastern States Exposition, 1305 Memorial Avenue, West Springfield. You know the place, it's the Home of the "Big E" It is going to be a great weekend filled with fun and excitement. See you there!