The Springfield Motorcycle Show is a high-end, top shelf motorcycle event that brings together bike builders, manufacturers, and retailers in a rocking atmosphere that delivers fun and enjoyment for the whole family! This two day mega event is the ultimate one-stop shopping experience for motorcycle enthusiasts.

It's time to enter the SMS Motorcycle Competition!
Sponsored by the Haymond Law Firm, This motorcycle event is New England's Biggest and Best ALL Brand Motorcycle show. It draws expert builders from every corner of New England and beyond!
Fans love the competition, because they can participate. Guests play a part in determining the outcome of the people's choice awards and of course we also have our prestigious judges' choice. Along with the top awards and cash prizes, there are also 17 trophy categories and 5 special recognition awards that are up for grabs at this year's motorcycle competition.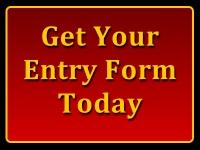 From chopper to street cruiser, the motorcycle competition has something for everyone. It's time to get your entry form and join in this time honored tradition that takes place in the Young Building.
So if you own an amazing ride and you have not signed up yet, "What are you waiting for?" Grab your entry form and send it in! There is a category for every type and style of motorcycle you can think of... seventeen motorcycle categories and five special recognition awards. Get in on the fun, there is plenty of time to enter! Special thanks again to the Haymond Law Firm, our competition sponsor.
________________________________________________________________

All of the information below is from the 2018 Springfield Motorcycle Show
________________________________________________________________


This year we are excited to have Mustang with us at the show. No matter your ride, the one feature every owner can appreciate is a high quality seat. Mustang Seats takes pride in being a leader in the industry by offering the very best motorcycle seats. Made in America, Mustang Motorcycle Seats offers designs for every ride.
This year, Mustang will have a special guest at their booth on Saturday. None other than Dave Perewitz!
Dave is internationally known for his top shelf custom bikes and fantastic paint jobs. Dave and Mustang Seats have been working closely together to develop the all new Perewitz Signature Seat Series.
We are very excited to have the Chopper Master and King of Flames back at the show. Come meet Dave Perewitz in person and check out all of the newly designed seats that are being produced by Mustang Motorcycle Seats!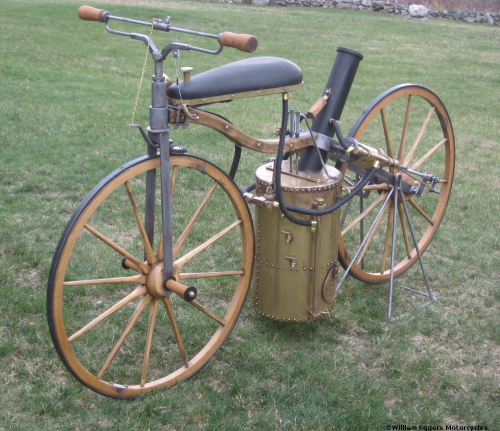 The photo to the left is a replica of an 1867 Roper steam powered bike. This museum quality replica was manufactured by Bill Eggers, owner and CEO of William Eggers Motorcycles. You can see this incredible recreation down at the show.
In 1867, Sylvester Howard Roper created the bike that would lead to the creation of the motorcycles we are familiar with today. His all new form of transportation was the first of it's kind, a motorized bike. This fascinating creation was powered by steam! Although the use of steam engines did not catch on, Sylvester Howard Roper was an engineering pioneer.
Soon after his introduction of the 1867 Roper Steam Velocipede, others were inspired to work on similar "motor" projects. The most well regarded was the development of the 1885 Daimler Reitwagen. This was the first gas powered motorcycle.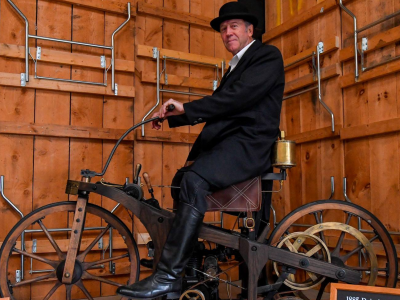 Bill Eggers created a museum quality replica of this early mode of transportation as well. A Roper, a Daimler, and many other early forms of transportation have all been reproduced by Eggers. When it comes to replicas, Bill Eggers is the master. His handiwork can be found in museums throughout the country. So, take a moment and visit Bill Eggers while at the show. It will be like stepping back in time.
Speaking of antiques, if you have a passion for older forms of transportation just like Bill Eggers, then you'll want to stop by the Antique Motorcycle Club of America and check out their favorite rides.
The Yankee Chapter of the AMCA returns to the motorcycle show with their latest display of antique motorcycles. The AMCA defines an antique as at least 35 years old. Be sure to stop by the Antique Motorcycle Club of America booth and see their members' vintage rides and learn more about their organization and what they do throughout the year.
If you are wondering what types of motorcycles you might see on display, just take a look at these bikes from the club.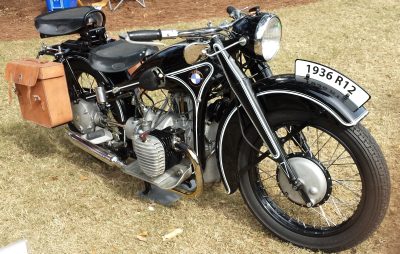 The oldest is a 1936 BMW R12 Sport Touring version! This is the first production motorcycle to be equipped with hydraulically dampened front forks. The 750 cc engine utilizes magneto ignition and is configured with twin carbs. Most R12s have a single carb engine that puts out 18 HP. This twin carb sport version engine puts out an outrageous 20 HP.
This R12 has won awards at the Greenwich Concours dElegance and the Hilton Head Island Concours.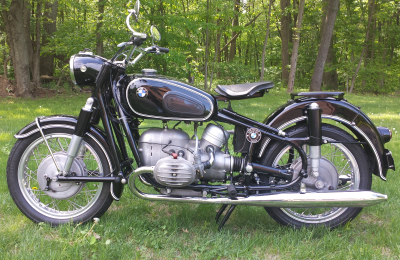 Another impressive bike is a Model 1955 R50 (1956 production year). This is the first production motorcycle to be equipped with swing arm (Earls) front forks. This R50 has won Best in Class at both Greenwich and Hilton Head. The AMCA has judged this to be a 100 point bike. The Vintage BMW Club rates it over 99 points.
So if you have a passion for older model motorcycles, be sure to stop by the Yankee Chapter of the AMCA's booth while you are down at the show and see their impressive display of antique motorcycles.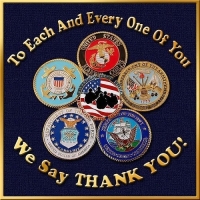 Representatives from the U.S. Department of Veterans Affairs will be at the show to meet with military veterans and their family members to assist them with connecting with VA benefits.
Outreach specialists with the Veterans Health Administration, representing VA medical centers in central and western Massachusetts, as well as the Springfield Vet Center, which offers readjustment counseling for Veterans, will be in attendance. Eligible Veterans can sign up for VA health care at the show.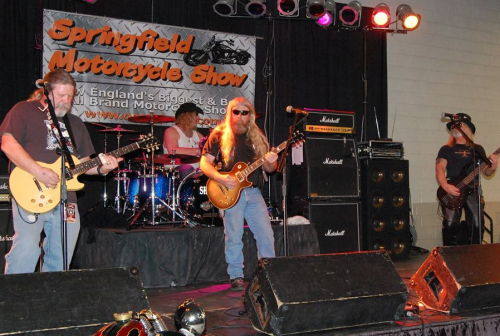 SHOVELHEAD keeps the show rocking all weekend long! They are not the only entertainment that is lined up for the weekend. There will be things happening on the Main Stage all the way up to the annual Awards Ceremony. Don't miss out on any of the action.
Everyone loves to find out who won the Bike Competition. It is going to be another great year filled with spectacular motorcycles from all around New England, so be sure to watch this years awards ceremony at the end of the show!
We are thrilled to have Biker Poet, K. Peddlar Bridges back with us at the show. He'll be on the Main Stage reading original works as well as meeting with the folks at the show and sharing motorcycle info, history, and stories. Peddlar is a wealth of knowledge when it comes to motorcycle history. In fact, he recently released the book "Laconia Motorcycle Week 1916 – The Beginning" He will discuss the well documented history of the annual gathering of bikers in Laconia as well as stories of his personal experiences through the years. Books will be available for purchase and signing!

Come and meet the Biker Poet himself down at the Springfield Motorcycle Show!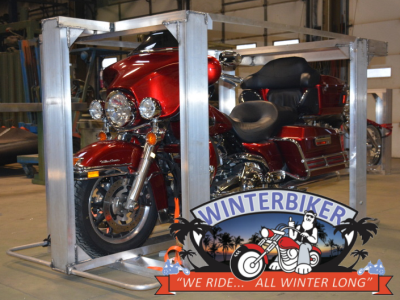 If you are a snowbird and hate the wintery cold, you probably already know all about Winterbiker and their Winterbiker Florida "Ride Your Bike All Winter Long" (R) Package. It is loaded with services to help you enjoy some time away from our harsh New England snow.
Winterbiker provides personal concierge services to motorcycle enthusiasts so they can easily take trips to Florida and enjoy the luxury of riding their motorcycle while there. The cornerstone of their service revolves around a patented system developed by owner, Ray Barrieau. It is called the Winterbiker Transportation Protection System (TM) and with it Ray guarantees a damage free transport of your vehicle. Although the transport is extremely important, it's just the beginning of the many services this family run company offers. Head over to the Winterbiker booth (just look for the big blue Winterbiker transport truck) and get all the details on how Winterbiker can help you enjoy winter in style.
All American Productions returns to the motorcycle show with not one but two Rockabilly Biker Competitions! First up, it's the Rockabilly Biker Baby Competition!
That's right Mom's and Dad's, here is your chance to have a little fun with the youngest biker (or should we say, the biker to be) in your family. The competition is open to babies and toddlers, male or female from one day old to 4 years old. The fun starts at 1pm and the winner will receive a special trophy or plaque and a gift! The competition will be limited to 10 entrants max, so be sure to stop by the All American Productions booth early to have your baby enter this fun event. All participants will receive a little gift for their participation.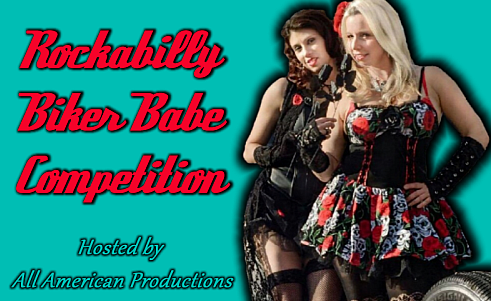 Immediately after that will be everyone's favorite, the Rockabilly Biker Babe Competition. It is open to women of all ages, so grab your favorite rokabilly biker babe apparel and head down to the show.
Ladies, here's your chance to get all dolled up and have some fun while at the motorcycle show. Put on your 50's apparel and and get ready to hit the stage as a Rockabilly Biker Babe.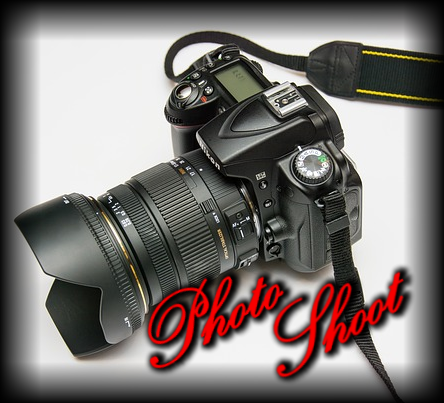 There will be plenty of fun and a special prize for the winner! In addition to a trophy or plaque the winner will also win a photo shoot with All American Productions.
The photo shoot will take place later that day and be taken with one of the show bikes at this year's event. Special thanks to the Haymond Law Firm for sponsoring this very popular in-show competition.
Of course the Haymond Girls are coming to the Springfield Motorcycle Show!
The girls have developed a huge following of fans. You'll find them at area bike rallies, shows, and charity events representing the Haymond Law Firm. They enjoy meeting the public and spreading the word about the joy of riding and being a part of the motorcycle community.
This year, the Haymond Girls will be in the Motorcycle Fashion Show. Come and see the latest trends in motorcycle apparel as they take to the stage.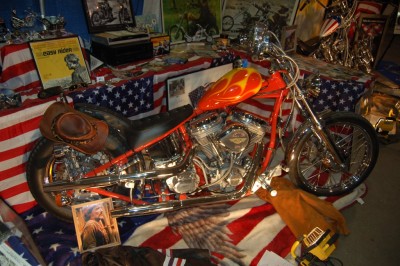 A crowd favorite for the movie buffs. The Easy Rider Traveling Road Show is special display that has both a Captain America and Billy bike. These two classics styles of old school motorcycles were made famous during the cult classic film, Easy Rider. Come see the bikes along with a huge collection of movie memorabilia.
These are just a few highlights of what you may see at a SMS show.

Mark your calendar for January 19-20, 2019 at the Eastern States Exposition, 1305 Memorial Avenue, West Springfield. You know the place, it's the Home of the "Big E" It is going to be a great weekend filled with fun and excitement. See you there!