2018 SMS Bike Competition
The 2018 show is now over.
Thanks to all who came out this year.
We look forward to seeing you at next year's motorcycle show.
As always, we'll leave our content up from last year for you to enjoy. See you again in 2019!

________________________________________________________________

All of the information below is from the 2018 Springfield Motorcycle Show
________________________________________________________________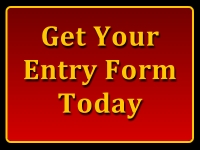 The Springfield Motorcycle Show's Bike Competition is an annual motorcycle event that always draws an amazing crowd. Everyone wants to see the spectacular motorcycles from old school choppers to modern street sports. This competition has something for everyone.
For those entering, it's all about the honor of winning the Northeast's Top All-Brand event. The motorcycle competition is judged by a select panel of industry judges as well as the public under the "People's Choice" category, so come down to the show, see the bikes and vote for the winner!

Trophies and Cash Prizes

.

BEST OF SHOW, Judges Choice - 1st Place $300, 2nd Place $150, 3rd Place $75
Note: The winner of Judges Choice is removed from other class categories.

BEST OF SHOW, Public Choice - 1st Place $300, 2nd Place $150, 3rd Place $75

Are you ready to enter the competition?

Bragging rights are all within your grasp if you have what it takes, but be forewarned, there is more competition each year.

Many aspire to stand on the main stage, but only the best will get that honor.

Motorcycle builders from all over enter to show off their skills. Last year we saw a record number of entrants and we only expect these numbers to continue to grow. Everyone wants to be able to say they won at the Springfield Motorcycle Show.

17 Motorcycle Categories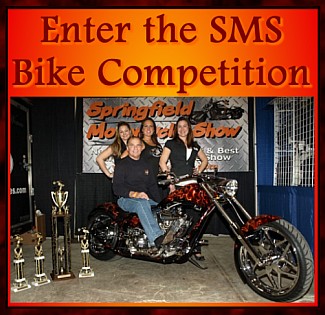 | | |
| --- | --- |
| 001 Chopper | 010 Bobber |
| 002 Chopper-Old School | 011 Sportster |
| 003 Custom Manufactured | 012 Radical Show |
| 004 Street Sport | 013 Most Unique |
| 005 Pro Street-Special Construction | 014 Dresser |
| 006 Bagger | 015 Metric |
| 007 Trike | 016 British |
| 008 Modern Custom | 017 Stock |
| 009 Street Cruiser | |
5 Special Recognition Awards
Best Display, Best Detail, Best Handmade Parts, Best Paint, and Best Antique.