The Haymond Law Firm
That's right, you heard it here first! The Haymond Law Firm will unveil it's new custom built motorcycle on Saturday at the show!
See this 'first-seen-in-public' machine built by Fat City Customs for the industries foremost legal representative Haymond Law.
Fat City Customs was established in 1992 by Connecticut's Johnny Moore. With it's strong, continuous growth throughout its history, Fat City Customs build ground-up motorcycles as well as providing custom fabrication, general makeovers, complete rebuilds, and killer custom painting. Johnny's wide network of friends, influencing his custom builds, are the likes of master builder Dave Perowitz, Eddie Trotta of Thunder Cycles, and the legendary Indian Larry. Excitement awaits, so don't miss out on the big reveal!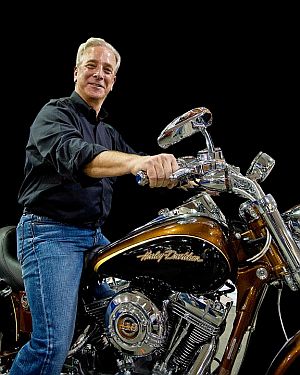 We would like to thank John Haymond, a long time fan of the Springfield Motorcycle Show, for sponsoring this year's Bike Competition and Best of the Best Build-Off.
The Haymond Law Firm has been helping injured motorcyclists for over 30 years.
John will tell you, "If you've been injured in an accident, we will use all our power, experience, and resources to get you all the money you deserve."
John's dedication to the biker community is genuine. He's an avid biker himself and that is why we were proud to have the Haymond Law Firm sponsor our show.

While you are at the show, be sure to visit the Haymond Girls!
These are John's special ambassadors. The girls can be found at all of the area motorcycle and charity events.
Stop by the Haymond booth to find out more about the haymond Law Firm and be sure get your picture taken with the Haymond Girls.
If you have an immediate need to speak with a lawyer, call 1-800-HAYMOND. If you would like to learn more about what the law firm can do for you, visit the Haymond Law Firm on the web.