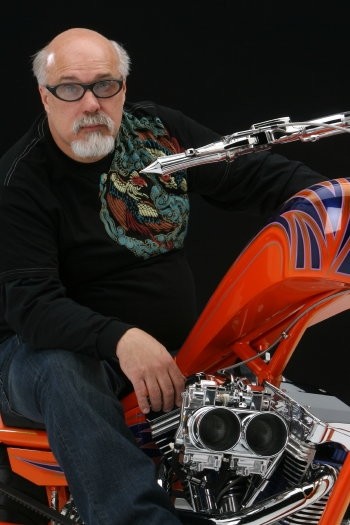 Dave Perewitz
In the world of custom motorcycle fabricators, there are people who are well-liked and people who are respected . Only a few are both, and among them, even fewer are acknowledged as deans of their industry. Dave Perewitz is a member -- many would say a leader -- of that very elite group.
As for why he's so respected, five minutes viewing – and/or riding -- one of his custom creations will tell you everything you need to know.
When you cruise the streets on a Perewitz custom motorcycle it is beyond a doubt, "ART IN MOTION".
Dave enjoys putting his artistic flair into everything he comes across. Recently, he teamed up with Mustang Motorcycle Seats to develop the Perewitz Signature Seat Series. This is a full line-up of motorcycle seats designed by the chopper master himself and build by Mustang Motorcycle Seats!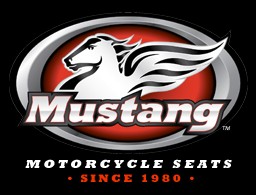 Come down to the show and stop by the Mustang booth to see all of the Perewitz Signature Series. Dave will be at the booth on Saturday. Meet Dave in person and check out his many seat designs.
Mustang will be showcasing Dave's designs along with a wide selection of Mustang Motorcycle Seats. No mater what type of ride you enjoy, Mustang has a seat to make it more comfortable as well as stylish, so be sure to stop in on Saturday and check out everything they have on display. While you are there, you can meet the one and only Dave Perewitz!

Dave has been building and customizing motorcycles since the early 70's. He started out in his fathers back yard shed and has made it to a new state of the art facility in Bridgewater, Massachusetts. The "shop" houses every aspect of the business from paint to assembly to selling t-shirts.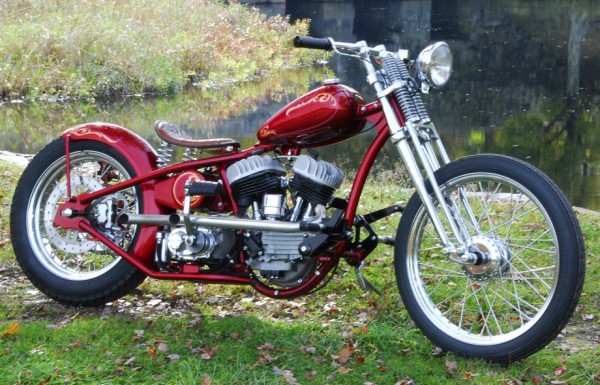 Perewitz Cycle Fabrications has built bikes for many celebrities. Most recently is Nascar driver Tony Stewart. Among other celebrities is Hulk Hogan, Brad Whitford of Aerosmith, Ruben Brown of the Chicago Bears, Crew Chief Greg Zipadelli and many more.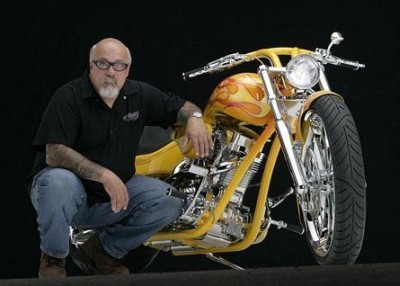 In 2003 Dave did a Biker Build-off for Discovery Channel. He went against Florida's Billy Lane, as Dave describes the build and ride as a "once in a life time experience". Well it just so happens that Dave is making it twice in a life time.
He finished filming another Biker Build-off in 2006 that rode to Sturgis South Dakota. He went against Phoenix Arizona's Paul Yaffe. Dave came home with the trophy and a beautiful "Flaming Masterpiece".
Dave has two books. The first is titled, "Chopper Master and King Flames." It is a great story of his motorcycle life style and the many experiences he has endured.

His second book is on the fine art of painting, "Advanced Custom Motorcycle Painting." Make sure to check out these books at your local book store.
Want to learn more about Dave Perewitz and all of his custom motorcycles?
Check out his web site at www.perewitz.com