Windblown Cosmetics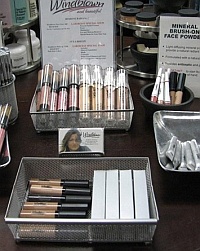 Windblown is a special cosmetic line developed by ROAR.
Roar is an inovative motorcycle business created by Kathleen Steele Tolleson of Daytona Beach, Florida.
Kathleen's idea was to create a motorcycle business that caters strictly to female riders. Roar has grown since its inception and with it many new products have been created with the woman rider in mind.
Their latest creation is the Windblown Cosmetic line developed especially for women riders.
Kathleen Tolleson of Roar will tell you all about the special cosmetic needs of women riders, from sun screens to makeup that will hold up to the the great outdoors, but you don't have to just take her word for it, there are plenty of testimonials from women who love the products.
Just take a look at what Jennifer has to say:
I'm excited about the Windblown products for women. My skin tone is uneven and I find I must wear foundation and powder to even out my skin tone. I have not been able to go without using a liquid foundation and have tried other popular mineral powder makeup brands that I found did not cover like a liquid foundation until I found Windblown. All I have to do is use a small amount of Windblown concealer around my eyes and on the uneven areas and then apply the mineral powder.
It looks so natural and doesn't feel heavy. It's fast too. It comes in a convenient tube that has a brush on the end; all you do is pump a little out and brush it on your face. The blush comes the same way. If you're traveling with men you know that you can't spend too much time putting your makeup on.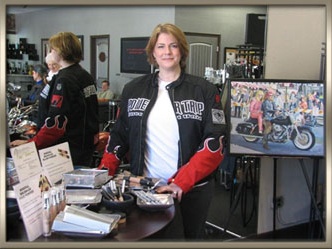 As a nurse I know the importance of wearing sun protection on my skin. My skin is oily and using moisturizes with an SPF makes my skin even oilier. Also, when you're riding your motorcycle in summer, the last thing you need is for your face to sweat and have SPF go in your eyes.
The Windblown mineral powder has an SPF in it so there is no need to worry. When you're traveling on a bike you need to travel light. The Windblown skin care line comes in travel sizes and in a handy case, so just throw it in your saddle bag and you're off. The skin care also feels wonderful on your skin and removes and protects against the road dirt that can cause damage to your skin.
I'm so grateful to ROAR for understanding the needs of women who love motorcycles as much as men.
~Jennifer Scianablo, South Daytona, Florida