Toce Brothers Performance
379 Chapel Road
South Windsor, CT 06074
Toce Brothers Performance was a featured builder at the Springfield Motorcycle Show.
Located in South Windsor, Connecticut, Toce Brothers Performance manufacturers custom components for sport bikes.
If you are ready to take your sport bike from stock to custom, Toce has everything from exhaust systems to wide tire kits.

This custom component manufacturer, founded in 2002 by brothers Dan and Joe Toce, has all the capabilities to take a product idea from design to production.
In-house capabilities include; CAD design, CNC milling and turning, mig/tig welding, heat treating, sand blasting, polishing, powder coating, inspection, and product testing.

The mission of Toce Brothers Performance is to design and build products that will improve both the performance and look of your sport bike. As you can see from the photo below, they hit the mark.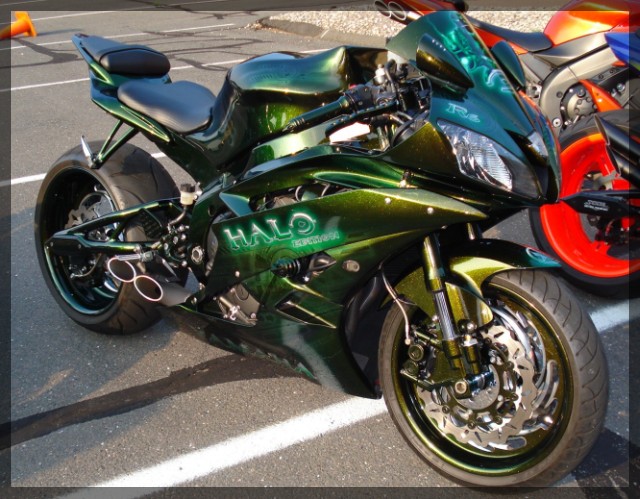 "our goal to produce unique products that will excite our customers, give their favorite ride superior looks and performance, and stand up to the harsh abuse that many of us enjoy subjecting our toys to."
Their commitment to sport bikes is evident in every project they work on.

Want to find out how Toce Performance can enhance your street bike.
Visit the Toce Performance website.