ROLLING THUNDER®, INC.
Chapter Vermont 1
The Springfield Motorcycle Show is very proud to have had Rolling Thunder at our show.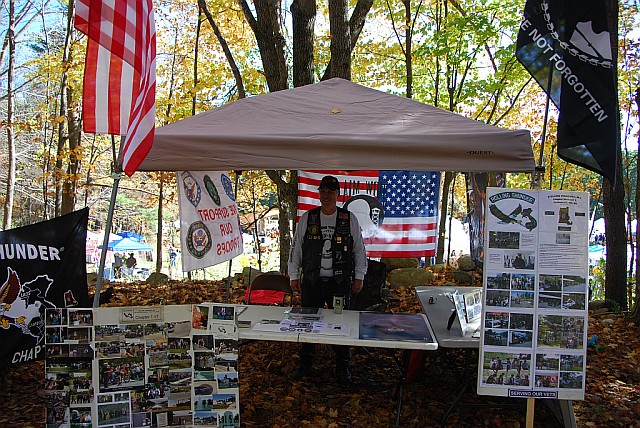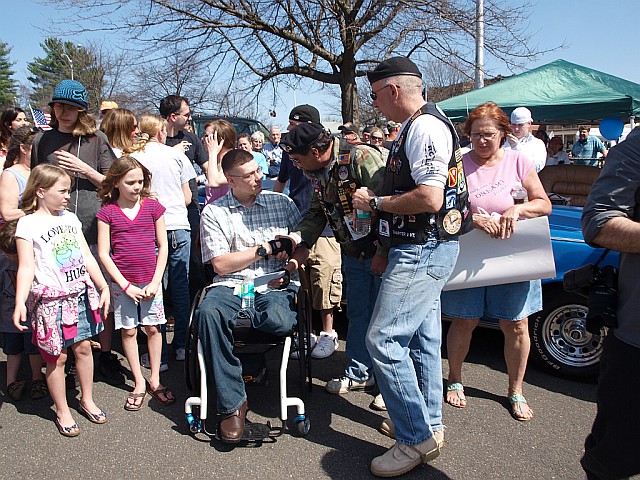 Rolling Thunder, Inc. is a Veterans Advocacy Group. Their mission is to publicize the POW-MIA issue: to educate the public that many American prisoners of war were left behind after all previous wars and to help correct the past and to protect the future veterans from being left behind should they become prisoners of war-missing in action. Rolling Thunder is also committed to helping American veterans from all wars. This nonprofit organization is committed to helping all of our veterans and deserves your support.
Rolling Thunder was formed by two Viet Nam veterans; Artie Muller and Ray Manzo. Artie and Ray were deeply troubled by the abhorrent neglect of attention given by our, Nations Leaders, to our Prisoners Of War (POW) and Missing In Action (MIA) from the Viet Nam War and they were determined to make a difference. They were ordinary men who understood that they had a right to have their voices heard and proceeded to lay down the plans for a gathering in Washington, D.C. during Memorial Day weekend. The first Rolling Thunder Demonstration, was held on Memorial Day weekend 1988, when approximately 2,500 motorcycles from all over the country, "roared" into Washington D.C. Their goal was to demand from our, Nations Leaders, a full accounting of "all" POW/MIA's.
From the hearts of two of our nations veterans, Rolling Thunder has grown into a huge veterans organization with 87 Chapters nation wide.
Today, some 22 years later, Rolling Thunder continues the demonstration that started this veterans organization. Their annual ride to Washington is over 350,00 motorcycles strong. It has been named, the annual "Ride For Freedom", to the Viet Nam Veteran's Memorial Wall, also referred to as the "Ride to the Wall."

Recently, the Vermont 1 Chapter was asked by the Department of the Army to provide a motorcycle escort from Albany, New York to Essex Junction, Vermont to return the remains of 1LT Ray Fletcher.
Rolling Thunder answered the call and stood proud during the funeral service to honor First Lieutenant Ray Fletcher.
Mr. Fletcher was a WWII Pilot, shot down and Missing In Action, since May 10, 1944.
Find out more about this organization by visiting their website: http://www.rollingthundervt1.org