Pair O' Dice City Rollers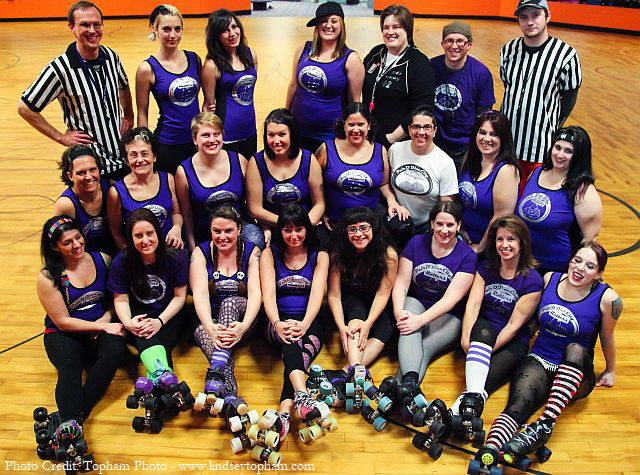 Roller Derby Girls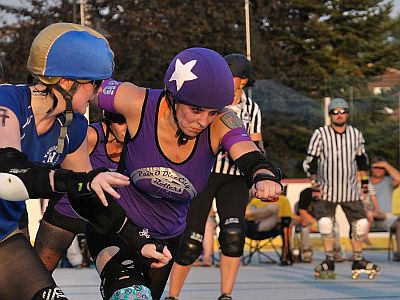 The Pair O' Dice City Rollers are an all female roller derby team out of Western Massachusetts. Addicted to the adrenaline rush of the flat track, these ladies have taken on edgy roller derby names like Halle Pain Yo, Mega Burns, Meryl Creep, and Pandora Squeezebox to name a few.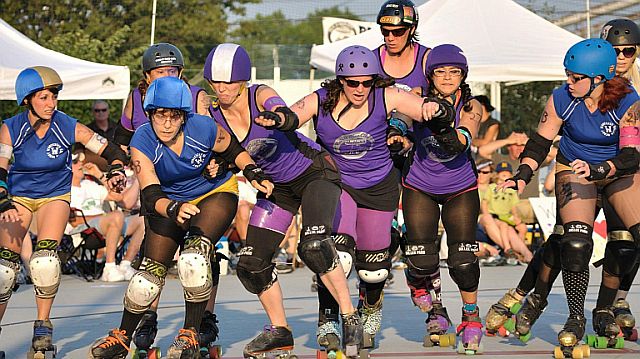 The girls love fast paced action and dealing out hard hits in this high speed contact sport.
The team is recruiting, so if you think you have what it takes to get out on the track, they would love to hear from you.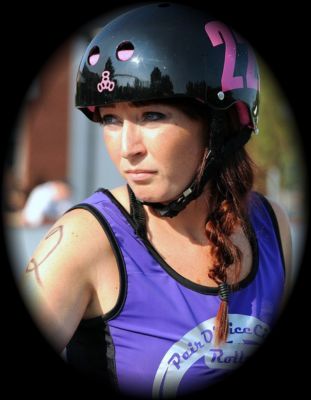 The Pair O' Dice City Rollers follow the Women's Flat Track Derby Association's model of roller derby. The WFTDA is the international governing body of women's flat track roller derby.
If you would like to find out more about the Pair O' Dice City girls or when their next live roller derby event takes place, be sure to visit
http://www.pairodicecityrollerderby.com.