Featured Builder: Javier Santana
JS Custom Cycles and Polishing
Amsterdam, NY
We'd like to welcome our newest featured builder, Javier Santana, to the Springfield Motorcycle Show!
We are very excited to have Javi and his crew from JS Custom Cycles with us at the show. Javi brings years of experience in customizing to all of his creations and it's this experience combined with his special creative flair that is truning heads in the motorcycle industry!
Javi was recently featured in the March, 2013 issue of Super Streetbike! You can read the article on Javier Santana and check out some amazing photos of his customized Suzuki GSXR1000 on Superstreetbike.com.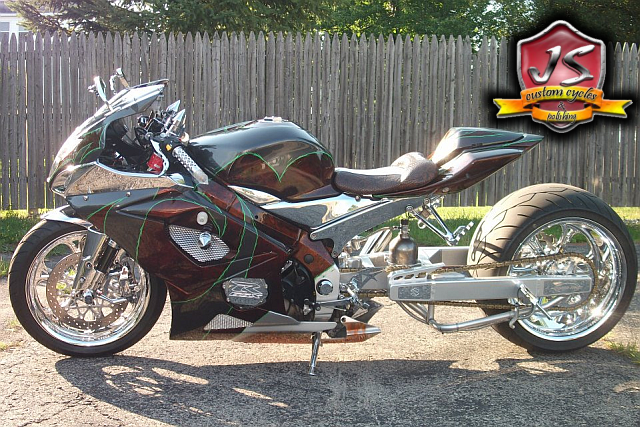 Here is some details about his custom ride
2006 Suzuki GSXR1000
PAINT
Custom Orange marble, charcoal, gray and custom green accents pinstripes
SUSPENSION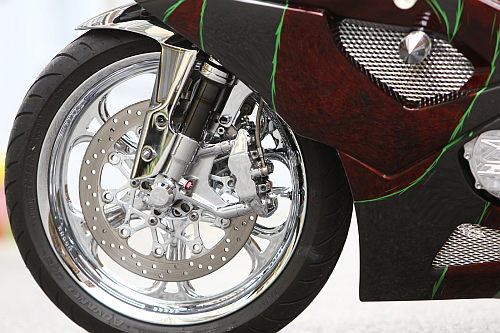 Myrtle West 360 swing arm , Myrtle West chrome wheels
polished strut, chrome brake calipers, brake line, Vortex sprocket, Myrtle West lowering links
MOTOR
Power Commander, Hotbodies megaphone exhaust, and all the covers are chrome
BODY
chrome covers, mirrors, fender, peg assemblies and a custom chrome windshield
EXTRAS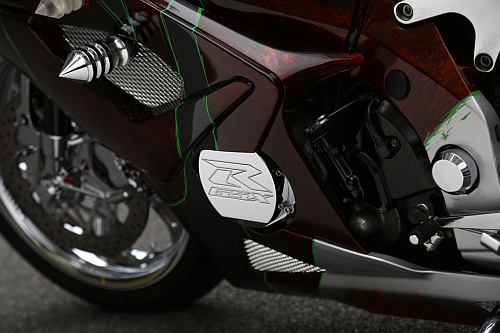 Custom signals, polished kickstand, polished sprocket, polished swing arm covers
Ball Z chrome pegs, Billet spike bolts, and chrome triple tree/grips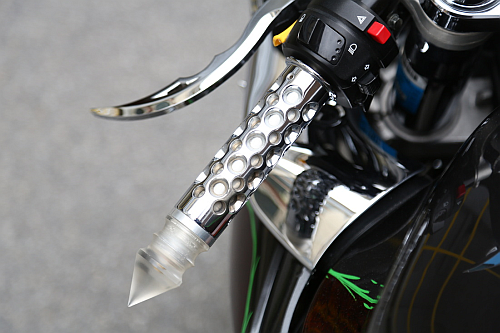 Custom seat by Ball Z, LED/Strobes by Drastik Plastik
All the polishing was done by JS Custom Cycles
As you can see from the photos above, Javier Santana and the guys at JS Custom Cycles are highly skilled at customizing bikes. The only real limit is your imagination. They can take your stock bike and transform it into a show stopping crowd pleaser.

In addition to working on full customization projects, the guys also provide many services as well including:
Polishing and chroming
Fat tire kit installations
Custom paint jobs
Air ride Installations
Vinyl graphics tune-ups
Tire changes
If you would like to find out more about Javier Santana before the show, be sure to visit the JS Custom Cycles website and be sure to like them on their Facebook page: JSCustomCyclesandPolishing.