We are happy to welcome Harley-Davidson of Southampton to the Springfield Motorcycle Show!
Southampton Harley-Davidson is the exclusive dealership of the Pioneer Valley. They have been providing area motorcycle enthusiasts with everything "Harley," ever since the business opened it's doors in a brand new building back in March of 2007.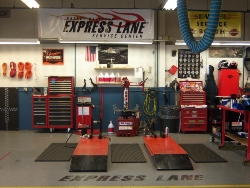 Harley-Davidson of Southampton is a huge dealership conveniently located on College Highway (Route 10) in Southampton. Along with an extensive line up of new and used bikes, the dealership is the local source for genuine Harley-Davidson parts, motorcycle clothes, and accessories.
If you need motorcycle repairs or service, the folks at Southampton Harley-Davidson have you covered. Ten service bays, and enclosed Dyno tuning machine and plenty of techs on hand to fine tune your machine for optimal performance.
Never been on a Harley-Davidson?
We know it is hard to imagine, but there are some people who have never been on a Harley-Davidson. They have not experienced the thrill of the ride.
Well, if that person is you... we have a solution, the JUMPSTART experience.
Harley-Davidson of Southampton is bringing a special event to the Springfield Motorcycle Show called JUMPSTART.
If you are curious why Harley-Davidson® has become an American icon, the solution is as simple as taking a ride on one. Now you can even if you have never been on a motorcycle before! It's called JUMPSTART. It's the perfect way to show future, new, and experienced riders what an authentic "Harley," riding experience is all about.
JUMPSTART provides a unique experience that only a Harley-Davidson can provide, so if you are ready to make your dream of riding a Harley-Davidson® a reality, then start off with a JUMPSTART at the Springfield Motorcycle Show and see the folks from Harley-Davidson of Southampton. They are ready to show you just how much fun you can have on a Harley-Davidson®!