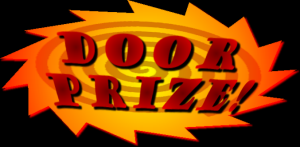 You Could Win A Door Prize!
One lucky show goer will win a special prize just for attending the show.
Everyone loves to win a prize.
Each year we find a special item to give away to our show attendees.
As we get closer to our upcoming show, we will post our door prize for this year's show.