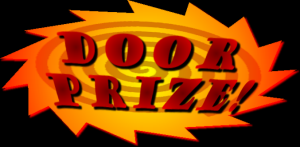 You Could Win A Door Prize!
Everyone loves winning.!

In 2014 we had a special door prize donated by John Guillemette.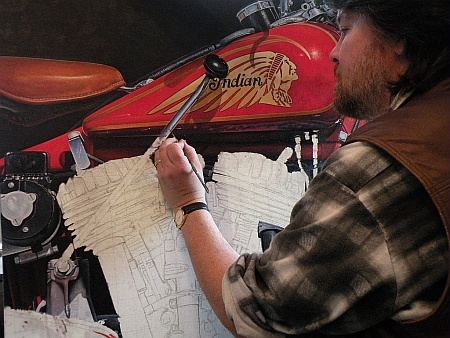 John was our featured artist at the show and his work is recognized throughout the motorcycle community as the best.
His motorcycle paintings have been featured in prominent magazines such as V-Twin, and Easyriders as well as being shown at the Legend's Gallery in Sturgis, South Dakota.

John is always working on something new, so be sure to stop by his booth and check out his latest work.

The 2014 door prize!
A Limited Edition Print: The title of this painting is "Ode to Daddy-O". It is the custom bobber that Indian Larry built as a tribute to Ed "Big Daddy" Roth.
This is a custom framed, limited edition, signed and numbered print with a certificate of authenticity.
If this painting looks familiar to you, it should. It was featured in the September 2013 issue of Cycle Source Magazine! Click on the print and take a look at the amazing detail in John's work. You'd think it was a photograph!
Thanks John. We really appreciate your generousity in providing such a great item. For more info on John and his artwork, be sure to view his show page: John Guillemette.