The Dead Girls will rise again!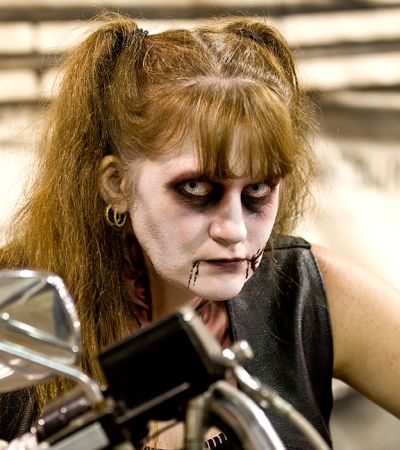 The 'Dead Girls' arose from an unmarked grave and became a viral Springfield Motorcycle Show phenomenon.
Dead Girls Ink, was founded in 2008 when established underground macabre artist, Wolf of Evilworks Ink, was recruited to design a display at the Springfield Motorcycle Show for a group putting their machines into the Bike Competition. Today, Wolf is drawing attention for his ability to turn the living into the dead. Fans of horror films are thrilled by the amazing artistry that comes out of Evilworks Ink.
Wolf is also an established custom freelance artist who has dabbled in all forms of artistic mediums. His vast range allows him to paint pretty much anything, but he generally sticks to what he enjoys... the Anatomically-Deceased. For Wolf it's "the sicker, the better!"
Find out more about the Dead Girls by visiting
http://deadgirlsink.webs.com.