Breaklite Motorsports

Breaklite Motorsports builds some of the hottest sportsbikes around.
Breaklite was named one of the countries top pro builders by 2 Wheel Tuner Magazine. This is a accomplishment that very few shops have gotten. They are one of the industries leaders in electronic integration, turning everyday sportbikes into the 'wildest customs' you've ever seen!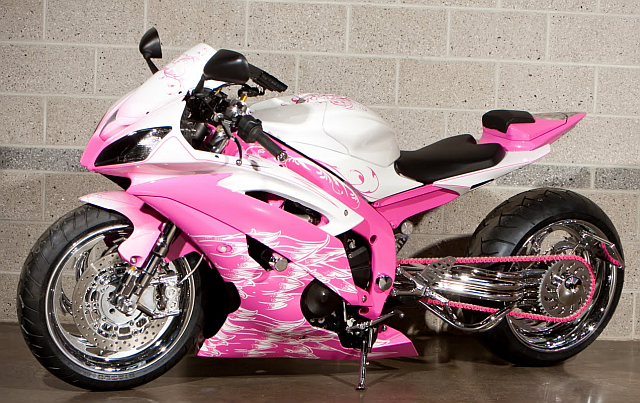 It's hard to belive Breaklite Motorsports began in 2001 detailing sport bikes with vinyl decals. Wow have they grown!
It's all about the customers and these guys developed a huge following of them. Their clients wanted more and the guys at Breaklite jumped at the opportunity. In 2003 they opened their first retail shop, but quickly outgrew it. Today they have a full service shop in Peabody, Massachusetts.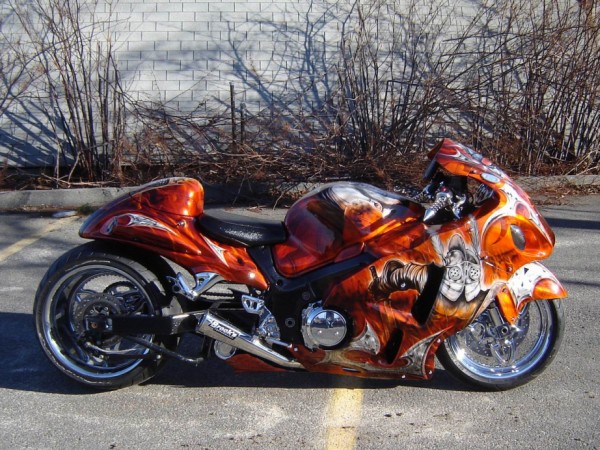 Breaklite's bikes have been featured at some of the nations largest events, such as Sema Show (Las Vegas), Bikes and Beats / Boz bros show (Indianapolis), Daytona bike week and more.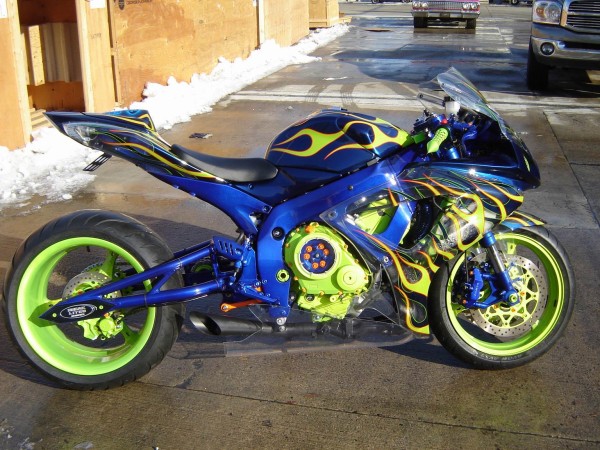 If you own a sports bike and want to transform it into a showstopper, all you have to do is head over to Breaklite Motorsports.
They can do it all. Serices include:
Chrome Plating
Bright Chrome

Black Chrome

Gold Plating - 18 & 24 carat gold! If you have the cash, they can really make your ride stand out way in front of the pack!
Powder Coating

Collision Repairs and Refinishing
The guys at Breaklite Motorsports hate to hear about crashes, but they do hapen and fixing them is a part of the job. Here you can see how they took a bike that was in an accident and restored it to better than original condition.
Custom paint jobs
In addition to traditional paint work, Breaklite Motorsports also does Hydrographics, also known as immersion printing or, water transfer imaging. This is a method of applying printed designs to three-dimensional objects and as you can see, they have the technique down!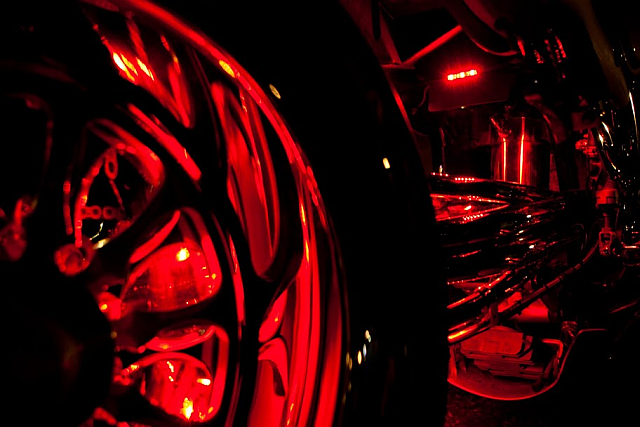 L.E.D. Kits and Fat Tire Kits
If you love customizing, the guys at Breaklite Motorsports will take care of you. They have a huge selection of options to take your bike from ordinary to extrodinary. Eye catching L.E.D. kits or how about adding a 360 tire kit? If you are looking to stand out from the masses, Breaklite Motorsports have the knowledge and skill to make it hapen. That is why we picked Breaklite Motorsports to be our Featured Bike Builder.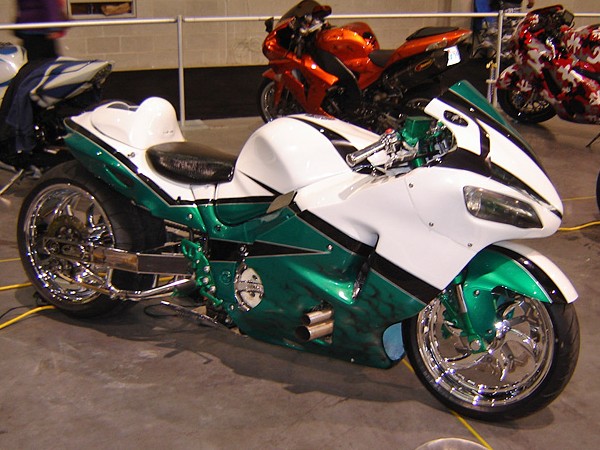 Break Lite's bikes have been featured in national magazines.
December 2009-2 Wheel Tuner magazine, featured as one of the countries 4 top pro builders.
Super Street bike magazine, 'HOTWHEELS' bike feature.
November 2009-2 Wheel Tuner magazine, 'SNOWMAN BUSA' split cover / feature.
July 2009-Bling Rockets magazine, 'HOTWHEELS' bike feature
May 2009-2 Wheel Tuner magazine, 'HOTWHEELS' bike feature
May 2008-2 Wheel Tuner magazine, 'PATRIOTS' bike cover feature
2 Wheel Tuner magazine, 'RED SOX' bike feature
July 2007-Super Street bike magazine ;CAPTAIN AMERICA bike feature
Super Street bike magazine ' ICE MAIDEN' bike feature
If you would like to find out more about Breaklite Motorsports,
be sure to visit their sites on the web:
FACEBOOK FAN PAGE

WEBSITE

INSTAGRAM