Trantolo & Trantolo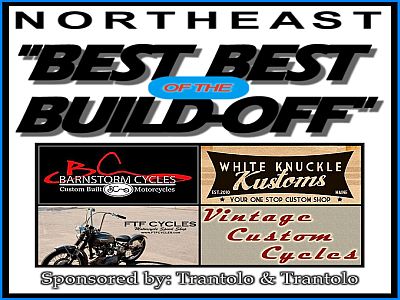 We are pleased to have the law firm of Trantolo & Trantolo with us at the Springfield Motorcycle Show.
This year, Trantolo & Trantolo will be our sponsor for the "Northeast Best of the Best Build-Off!" We are very excited about this motorcycle competition taking place at the show.
The event will be going on over all three days of the show and pit four great bike building shops against each other.
Only one will come out on top to be named the "Best of the Best!"
If you love seeing outstanding motorcycles, then you must come to the Northeast Best of the Best Build-Off sponsored by Trantolo & Trantolo and check out the eye-popping rides these builders have dreamed up for this competition.
In addition to the big motorcycle Build-Off, Trantolo & Trantolo will be sponsoring live music at the show.
Everyone at Trantolo & Trantolo loves music and to get the party started on Saturday, they've got Shovelhead! This four piece band will be taking the stage and playing original tunes inspired by their heroes of Southern Rock. Their Hard Drivin' sound will definately get the place jumping!
You can listen to Shovelhead throughout the day on Saturday thanks to Trantolo & Trantolo. Be sure to stop by the Trantolo & Trantolo both and thank them for sponsoring this rockin band and let them know who you would enjoy seeing at the show next year.
Shovelhead is not the only band that will be at the show. Be sure to grab the Main Stage schedule and check out all the the bands as well as events that will be taking place on the Main Stage.
This year the show will be packed with fun things to see and do, so make your plans now and don't forget to grab our special show coupon to save on your admission to the show!
Trantolo & Trantolo is a personal injury law firm that serves Hartford, Waterbury, New Haven and surrounding areas.
With over 65 years of experience, Trantolo & Trantolo has seen it all and have worked all types of cases. They are especially dedicated to the biker community as they love to ride as well. Because of this, they concentrate in motorcycle accident cases and they have successfully represented many motorcycle accident victims throughout Connecticut.
If you or a loved one is injured in a motorcycle accident, give them a call, they would like to help you get the money you deserve.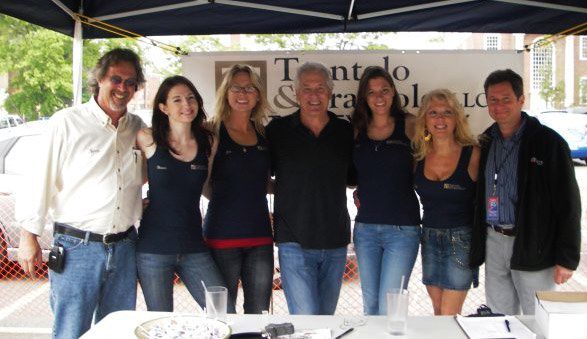 Trantolo & Trantolo is very active in the community. Keep an eye out for Vincent Trantolo and the Trantolo Girls at the next biker or charity event and you'll likely see them participating. To find out more about what they are doing in the biker community, visit http://www.bikelawyer.com/ and in the unlikely event that you find yourself needing a lawyer, visit the Trantolo & Trantolo at: http://www.trantololaw.com.