Springfield Motorcycle Show Coupon
For our loyal Internet fans, we create a special show coupon.
Below is our coupon from the 2014 show.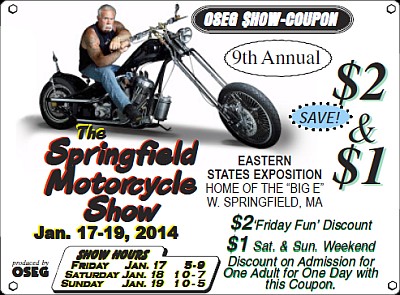 Join our mailing list and we'll keep you posted on everything that will be happening at this year's show!
At this time, we would like to take a moment to thank the generous sponsors of our show! Their support has helped us make the Springfield Motorcycle Show the Northeast's Top All-Brand event and we greatly appreciate all that they do. Please show your support to all of them.