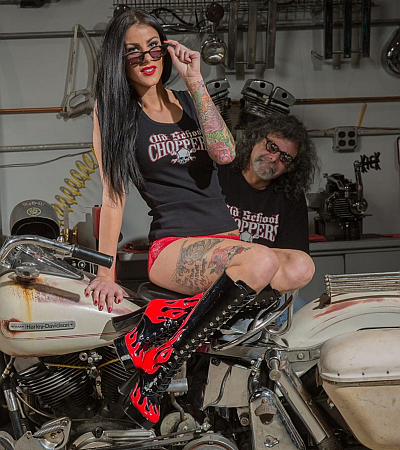 Larry Fredella is the owner of Old School Choppers out of East Boston, Massachusetts.
Larry's expertise dates way back to the early 1970's. With an eye for classic old school design, Larry has always been focused on building high quality motorcycles. His bike making capabilities are grounded in the days when quality, precision, and artistry mattered.
Today Larry Fredella utilizes his expertise to create old school inspired works of art.
In addition to his incredible rides, Larry has expanded the business and now offers a full line of apparel with the easily recognizable company logo.
If you are looking for some amazing American made fashions, be sure to check out Larry's full line while attending the Springfield Motorcycle Show.
If you would like to find out more about Old School Choppers, be sure to visit them on the web and on Facebook.
https://www.facebook.com/oschoppers
Old School Choppers
175 William F. McClellan Hwy
East Boston, MA 02128
603-321-4062