Welcome to the Ms. Springfield Motorcycle Show Competition!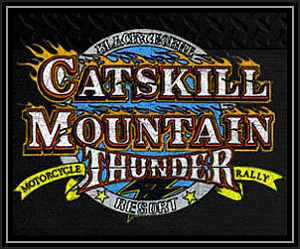 Ladies, grab your leathers and bring your attitude, because this year, the Springfield Motorcycle Show is giving our loyal female fans a chance to win big at the show. That's right, we are having a Ms. SMS Competition and YOU can participate. Sponsored by Catskill Mt Thunder, this exciting event will be fun for both contestants and show goers alike.

It all takes place Friday night at the show. Kicking the evening off will be LIVE rock tunes from Bad Habit followed by our Ms. SMS Competition!

If you are a biker gal 18 years or older, we highly encourage you to come down and take part in the fun. The great folks at Catskill Mountain Thunder wanted to add to the fun and throw in a $200 prize for the crowd's favorite gal!

WOW, with a great prize like that and the honor of being the first ever Ms. SMS, you know things will be heating up on the Main Stage.

This exciting contest is open to all at no charge, so come down and cheer on your favorite girl.

For those looking to participate, dress accordingly and meet at the stage area Friday night at 6. This is a 'family friendly' event so please not too much skin but bring your biker apparel and attitude! See you there and good luck!