Green Mountain Performance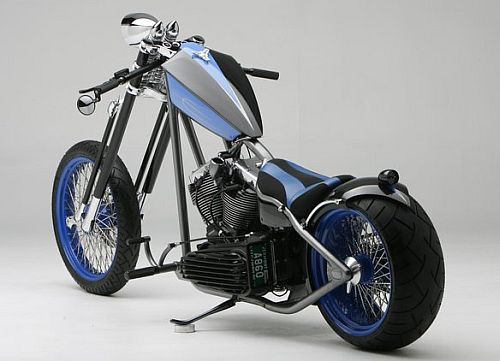 Come down to the show and meet Sisco, the man behind the great custom rides coming out of Green Mountain Performance in Mendon, Vermont.
It is quick to see why Green Mountain Performance was selected as a featured builder of the show.
Sisco blends an artistic flare with precision engineering to create masterful works of art like his personal ride, "Calgon," (Shown Below) as well as his UTR Build (Shown Right) which was featured in the January 2010 issue of V-Twin Magazine.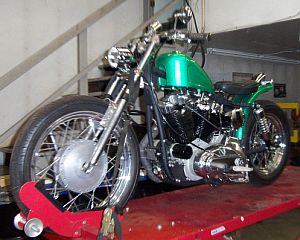 Although Green Mountain Performance can turn out high-end custom rides for specialty clients, they are equally skilled at meeting the everyday needs of the typical motorcycle enthusiast. Whether you need some fabrication work or a performance upgrade, Green Mountain Performance can get the job done right.

Green Mountain Performance is an authorized dealer for MC Advantages, Ness, Performance Machine, V-Twin, Cyril Huze, Hawg Halters, Ego Tripp, Eurocomponents, Midwest Motorcycles, Primo/Rivera as well as Pro-One.
To find out more about Green Mountain Performance before the show,
check out their website at http://greenmountainperformance.com