We'd like to thank the First American Insurance Agency for sponsoring the Indoor Motorcycle Safety Poker Run!
Head over to the First American booth and get in on all the fun. The Poker Run is FREE to participate in and you could win some great prizes including a $250 gift Certificate to Hot Leathers and a Gift Certificate to Pioneer Valley Rider Training.
Come see the "Flo Flyer"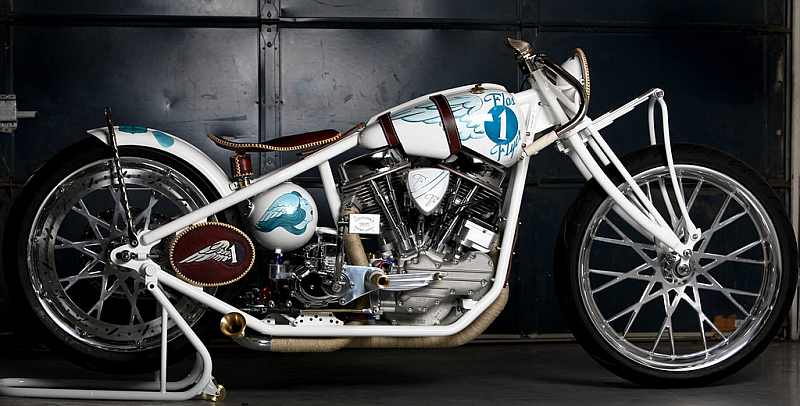 In addition to sponsoring the Poker Run, First American Insurance will have the "Flo-Flyer" at the booth. The "Flo Flyer" is a one of a kind motorcycle made by Sucker Punch Sally's and is used in the Progressive Insurance advertising by the character 'Flo'.
The "Flo Flyer" is an impressive bike. Just take a look at this clip from Sucker Punch Sally's on the building of this ride.
While you are checking out the "Flo-Flyer," be sure to get your picture taken with First American's own "Faux Flo", Jennifer Dolittle who will be on hand to get participants started on the Poker Run.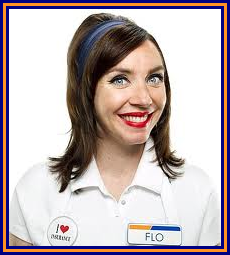 First American Insurance of Chicopee is New England's leading Progressive provider. Founded in 1986 by President Ed Murphy, the First American Insurance Agency offers both personal and commercial insurance coverage to the residents of Massachusetts.
If you are looking for motorcycle insurance, look no further, just meet the folks at Fist American Insurance while you are at the show.
Whether you are looking for new insurance coverage or just shopping for a better rate, consider First American.
They offer all types of insurance to meet your needs:
PERSONAL COVERAGE

Condominium Unit
Dwelling
Dwelling Under Construction
Flood
Gap Insurance
Homeowners, Mobile Home, Motor Home
Life, Disability & Long Term Care
Personal and Antique Automobile, Motorcycle
Watercraft & Boat

COMMERCIAL COVERAGE

Business Automobile
Businessowners Policy (BOP)
Commercial General Liability (CGL)
Commercial Property
Healthcare Liability, Liquor Liability, Professional Liability
Errors & Omissions
Special Events
Surety, License & Permit, and Contractor Bonds
Workers' Compensation
To find out more about First American and how they can meet your needs, visit their website at http://www.faiagency.com