Cyclone Cycles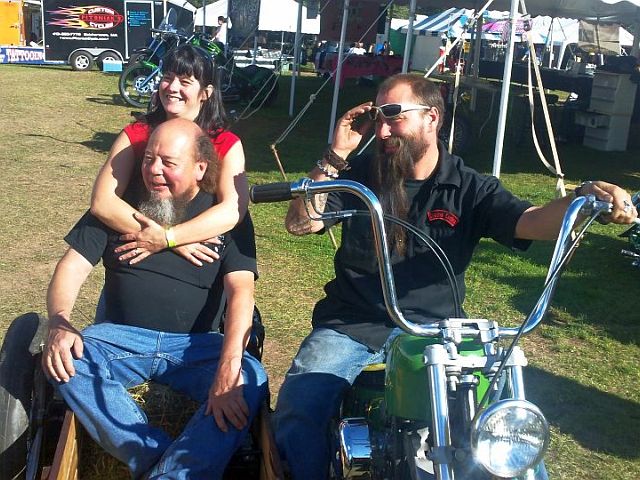 Rick and Tina Beauregard of Cyclone Cycles are a husband and wife team that have been wowing audiences with their custom builds. They have been building motorcycles for 10 years and have placed in several biker build-offs. Now the team performs live build shows at various venues around the US.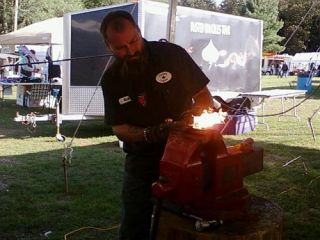 The Beauregards have a high energy motorcycle build show. During one of their live events, you can see them turn ideas into reality. Live events like this are a rare opportunity to see builders working their craft.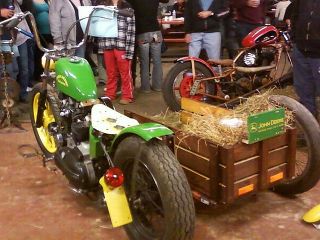 One of their recent builds was the John Deere side hack. This was built at the Blackthorne Resort.
Cyclone Cycles is based in Richford, Vermont, but they are frequently on the road doing events at motorcycle shows and rallies.
Be sure to check them out on Facebook to find their latest news and see where they will be next.
Below are pictures from recent projects.