_________________________________________________________________
All of the information below is from the 2016 Springfield Motorcycle Show
_________________________________________________________________
James 'the Kid ' Perry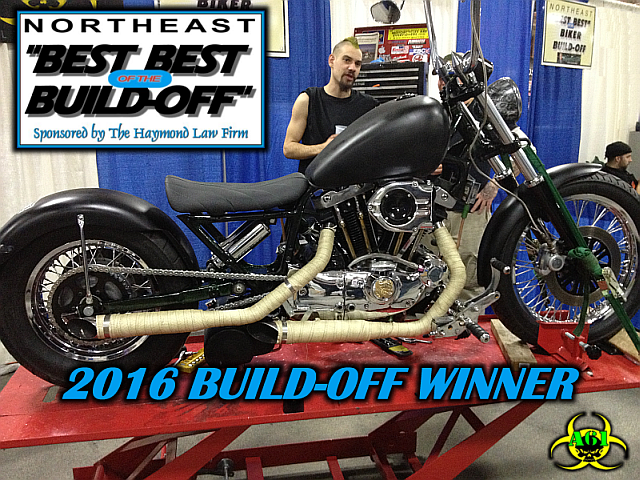 Another epic bike battle is over and the winner has been selected! You picked James Perry as this year's Best of the Best!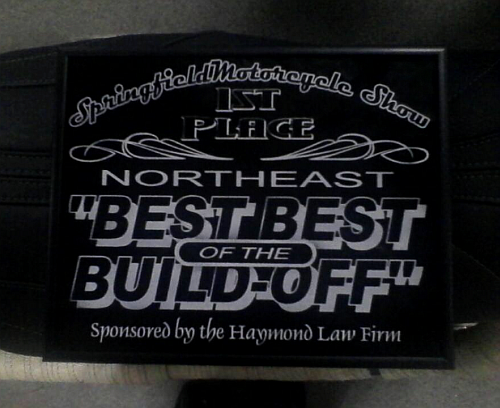 The Best of the Best Build-Off is a fun in-show competition that has been gaining popularity here at the Springfield Motorcycle Show. This exciting motorcycle competition takes place over our two day show and pits two of the best bike builders against each other. Only one can come out on top. These guys are masters of their trade, but their fate is in the hands of the public. Show attendees determine the outcome by voting for their favorite build. Each builder has the talent to win, but only one can take home the honor of being named the Best of the Best! This year it was James Perry. Who will be next year's big winner?
James 'The Kid' Perry - Area 61 Cycles

The aliens have landed and dropped James 'The Kid' Perry off directly from Roswell to Area 61's brand new location in East Brookfield, MA. The Kid has been building some of Earth's wildest motorcycles for the past 5 years and has placed some of his greatest builds at the Springfield Motorcycle Show!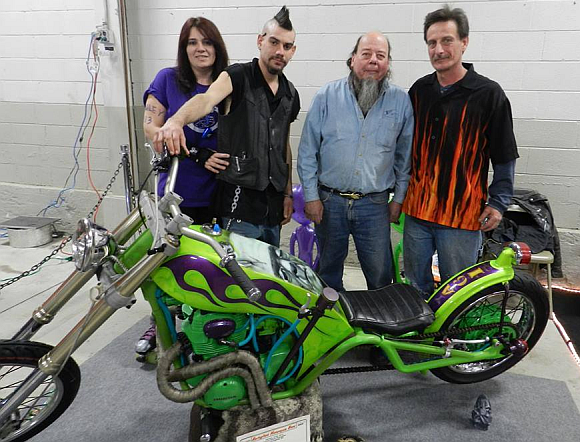 James graduated from a local vocational school and the motorcycle program at Lincoln Technical Institute. He enjoys building strange 'Out of this World' custom creations like The Real Frankenstein motorcycle that show goers really enjoyed in a past bike competition. This was one of the first machines the 'Kid' brought to the show, and won the 'youngest motorcycle builder' at the age of 16.
Now at age 21, James Perry is ready to take on even bigger challenges. With his all new Area 61 Cycles location, a 5,000 square foot shop with plenty of room to grow, James has everything he needs to turn out even wilder builds.
Known for his ability to do all work from 'Honda to Harley' and everything in between and a full custom shop at his disposal, we are confident his creations will continue to take on other worldly dimensions.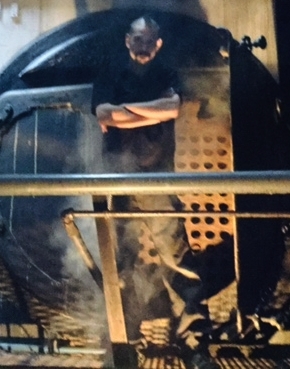 If you would like to find out more about James 'The Kid' Perry and Area 61 Cycles, be sure to check out the website: http://area61cycles.wix.com/area61cycles and Facebook page: https://www.facebook.com/area61motorcycles.
Next year there will be another build-off down at the Springfield Motorcycle Show. Another chance for you to catch all of the exciting live action on the show floor. Who will boldly step up to the challenge? We will see. We know how much you enjoy watching these live events and we must take a moment to thank our long standing sponsor, the Haymond Law Firm.
Their involvement with the show has made it possible to put on spectacular bike competitions year after year. Thank you!